The fastest way to get settled in Bordeaux
Moving to a new city, country or even continent can be a daunting task. To make the most of your stay in Bordeaux it is important to settle quickly so you can relax, enjoy the city and make the most out of your stay. It will not take long to get to understand the expansive transport network, and go out and discover the city.
Public transport and getting around
Public transport in Bordeaux is fantastic, with a huge network of buses and trams enabling you to go wherever you want when you want. The public transport system is called TBM, an abbreviation for Transport Bordeaux Métropole. It is super simple to purchase tickets, being available from: Kiosk at each tram stop, on the bus, in the app and agency.
Bus
You can buy 1 trip and 2 trip tickets on buses, however, this is cash only.
Kiosk
Here you can purchase 1 trip, 2 trips, 24-hour and 7-day tickets at kiosks at every tram stop. The machine has the option to be used in English, Spanish and of course French.
App
You can purchase tickets using the 'Witick' app. You can buy 1 trip, 2 trips, 10 trips, 1 day and 7 days tickets. To use this ticket you have to turn on your phone's permissions for Bluetooth and location.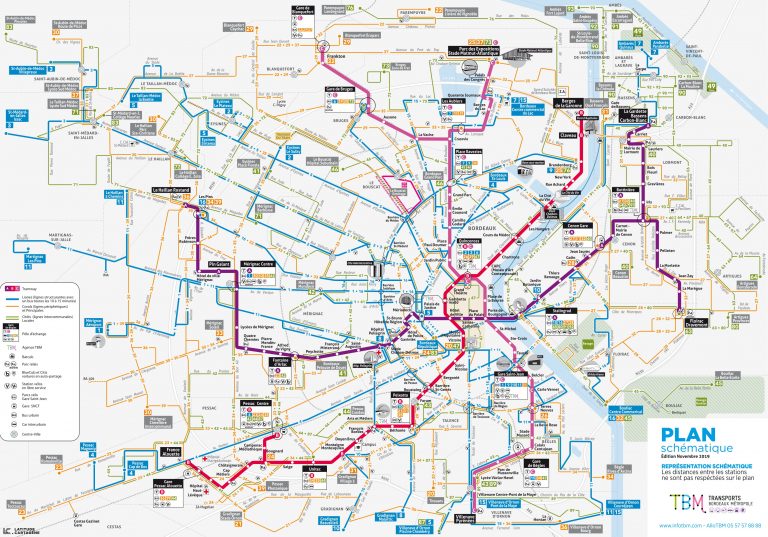 Medium to Long Term stay - travel pass
If you are staying medium to long term, buying a travel pass for your stay will enable you to make the most out of your time in Bordeaux. The travel pass enables you to access the bus and tram network, but also the boat network on the river, and electric push bikes. It is worth noting that the last tram and bus departures are at 1 am. If you head to the agency nearest to you, you will be able to purchase a subscription and be able to pick up your travel card. Here you can purchase relatively cheap monthly, or annual travel passes.
The 5 agencies are located at:

TBM Gambetta Agency
TBM Quinconces Agency
TBM Agency Saint Jean Station
TBM Buttinière Agency
TBM Arts et Métiers Agency
There is an extensive bus network across the entirety of Bordeaux and its surrounding suburbs. This enables residents to get anywhere they want and not require a car. There are often special services during events at the various stadiums.
Bat³ is a boat service that runs down the river Garonne across five stops. This is the perfect way to get to the Cité du Vin, avoiding traffic and docking by the front door.
Bordeaux has four tram lines, Trams A, B, C, and D.
A – Floirac Dravemont / La Gardette Bassens Carbon Blanc to Le Haillan Rostand
B – Berges De La Garonne to France Alouette / Pessac Centre
C – Gare De Blanquefort / Parc Des Expositions Stade Matmut – Atlantique to Villenave Pyrénées
D – Eysines Cantinolle to Carle Vernet
Newdeal Institut is easily accessible by public transport, with links to the whole of Bordeaux and beyond. Ideally positioned next to the tram A stop « Jardin Botanique« . As well as this, Newdeal is close to the number 10 bus stop (a direct bus to the main train station). If you wish to travel from elsewhere, Stalingrad bus station (a 5-minute walk up the road) has buses to the test of the city. Otherwise, the A tram will bring you to the Port de Bourgogne, where you can change tram line to go further afield.
Private travel around Bordeaux
Bordeaux has all the private transport apps you would expect and more. Uber and Bolt are available 24/7 and just require you to have the app, account and payment method. If you prefer traditional taxi companies, Bordeaux has a few taxi companies that operate within the city and its proximity. There are other mobility apps available in Bordeaux, ranging from scooters, bikes and even mopeds. The apps are Tier, Dott, Bird, Pony and Yego.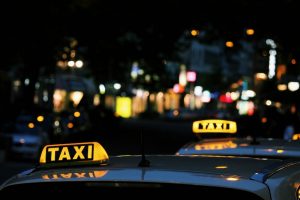 Mobile phones and internet connection
Mobile phones are incredibly important, providing invaluable information when abroad from live maps to translations. Some network carriers/contracts do not work or incur extra costs when coming abroad. It is best to contact your carrier before arriving in France. If this is not an option, you can purchase a temporary French sim card. Newdeal has free WiFi should you require internet access to contact your carrier.
Numbers in case of emergency
112 :
General European emergency number
15 : ambulance service
17 : File a police report
18 : Firefighter service
114 : Emergencies via text
My experience settling in
When I came to Bordeaux I had only done a brief bit of research before arriving. The welcome meeting and pack at Newdeal gave us a lot of helpful information regarding getting started in Bordeaux. From here I directly went to purchase my travel card. I cannot recommend the travel card enough, for 34 Euros a month I had unlimited travel, and it is essential to unlock and discover Bordeaux.

I went to the Quinconces agency as it is very easy to get to in the centre of Bordeaux. It cost me 33 Euros a month (21-27-year-old pass), which I thought was incredibly cheap for the amount I used the services available. Whether it was going to the language school, work and all my leisure activities at the weekend or in the evening, I certainly made the most of the pass. It even encouraged me to go exploring, taking a boat ride to say I had done it on my stay.

Getting to know a new city is always great fun. With Bordeaux retaining its 'small town' vibe, it is super easy to get around and discover. Happy exploring!
Inerested in discovering Bordeaux or on your way and need more information?