How should i start learning french?
So, you're interested in learning French but don't know where to start? French is spoken by 300 million people worldwide and is the fifth most spoken language worldwide. Often regarded as the language of love, whatever your motivation is to start, this article will give you some tips on where to start learning French for beginners.
where should you start learning french?
To begin with, you must start learning French with the basics. This includes things you take for granted in your language for instance: the alphabet, numbers and basic vocabulary. To take your first steps in learning the language you can use Newdeals online e-learning platform to help grasp the basics: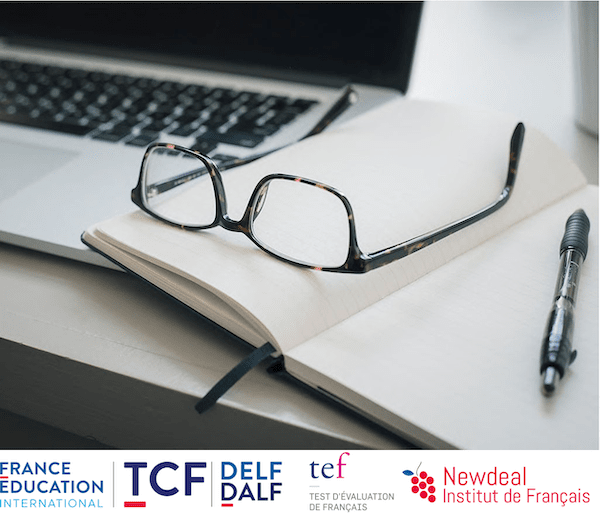 how can i improve my basic french?
Once you have mastered the basics, you must practise daily. Consistency is key when starting to learn a language. They say, "If you don't use it, you lose it!". Practising can take many shapes and forms, you can use apps, listen to French podcasts, or music or even find a French language exchange partner to practise speaking with. It is important to practise every day – even if it is only for a few minutes.To maintain your progress, you must immerse yourself in the French language. You should watch French films, TV shows or YouTubers with subtitles on, read French books and try to communicate with native French speakers. The more you expose yourself to French, the faster you will pick up the language.
Can private or group lessons help you learn?
Taking French lessons or having a private tutor can be the final piece of the puzzle in learning the language. At Newdeal we offer face-to-face private lessons which provide a structured learning environment, as well as provide you with the opportunity to ask questions and receive feedback. For more information on the private lessons available, please press the button below.If you wish to have private lessons from the comfort of your own home, Newdeal Institut also provides long-distance lessons, for more information please press the button below.
Finally, stay motivated! Learning a new language is not as easy as four steps and takes time. It can be challenging sometimes, so setting achievable goals is important. Do not be afraid to make mistakes or be discouraged by the ones you make as it is part of the learning process.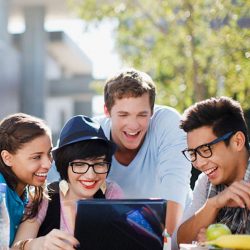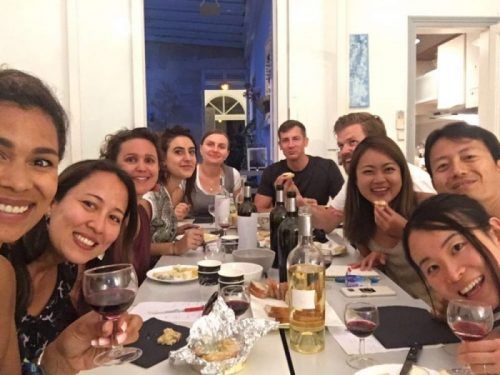 How to learn french quickly?
If you want to learn French fast, you should consider a language stay with us at Newdeal here in Bordeaux. Newdeal has tailored classes for every individual's needs and level. Also accounting for an individual's budget and time frame. If you wish to find out which course you would benefit from press the button below.
should you learn french in france?
Learning French in France is the most enjoyable and rewarding way to improve your language skills. Here you will be fully immersed in French culture; in a class with individuals from all over the world forging friendships for life; whilst in a structured learning environment. By practising daily here with us, you'll be well on your way to French fluency in no time.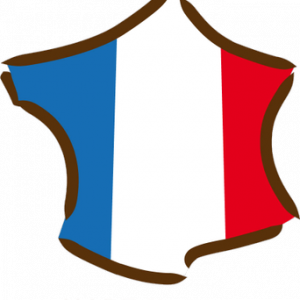 does staying with a host family help you improve your french?
Staying with a host family during your stay at Newdeal is both an economical and efficient way to learn French. With a host family, you will practice speaking French 24/7 and make vast progress far quicker than staying in private accommodation. Here you will truly gain a French perspective on everything from language to daily life.
how can newdeal institut help you learn french?
New deal offers the perfect environment to improve your French, providing you to learn French beyond the classroom. With cultural activities offered by Newdeal for all budgets, students can discover Bordeaux's best-kept secrets, wine and way of life. Whilst living in France, you'll communicate with locals on a day-to-day basis, enabling you to pick up on the nuances of the language.
Interested in starting or improving
your french skills in France?