French courses FOR BEGINNERS
Welcome to France and welcome to Bordeaux!
Our French programme for beginners
Keys to success in learning the basics of French
About the French for beginners programme…
Newdeal Institut offers special start dates for beginners.
It is entirely possible to start 2 to 3 weeks after the initially planned date, provided you have followed our online preparation programme in advance.
In addition to your chosen face-to-face course, our easy to use e-learning platform enables you to improve your French in everyday or professional situations.
Our French learning platform provides 8 comprehensive modules of around 1h30 each. Each module will introduce you to a communication topic combined with grammar, vocabulary and phonetics.
You learn the basics of the French language efficiently, thanks to our interactive presentations with images and audio, downloadable French PDF course sheets and numerous self-correcting exercises. A final "assessment" module will offer you several written tasks to help you measure your progress and evaluate your level of French.
Our online platform is also available via mobile application.
It gives you unlimited access to our Learning Management System for 1 month, enabling you to learn French remotely through our lessons and exercises.
Join us and learn to communicate in French!
Independent study to support your course

8 modules

Learning support from your teacher

End-of-course level test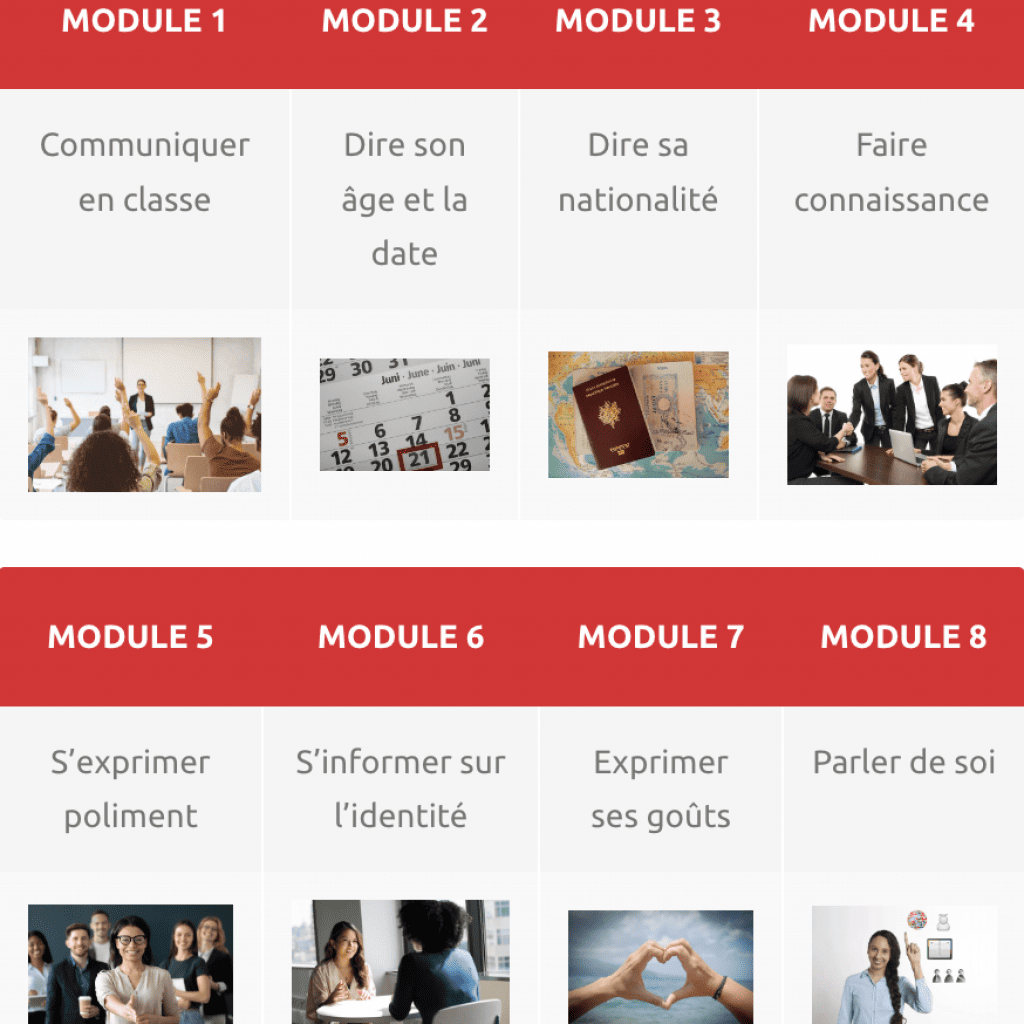 Students trained per year
Maximum number of students per class
Members of staff at your service

Quality FLE certified center
More information on our French course for beginners:
Consult our brochure and obtain your personalised quote: