One-to-one French courses
Our private French lessons
An individual, tailor-made course for guaranteed success
About our private French lessons …
Our private French lessons for adults are one-to-one French courses tailored to the needs and objectives of students at our French language school in Bordeaux.. Priority is given to the students' requirements.
This one-to-one course is a tailor-made French programme prepared by the teacher so that the student reaches the desired level of French and achieves his/her objectives as efficiently as possible.
Our private French lessons focus on oral expression, and use a variety of media depending on the student's interests: videos, podcasts, newspapers, books or textbooks.
Our private French lessons enable you to work on specific areas and respond to individual needs and requirements ( vocabulary development, grammatical improvement, phonetics, professional needs…).
Schedules are adaptable and flexible.
PRIVATE LESSONS PROGRAMME:
Our private French lessons can also be organised online, remotely, with your personal tutor.
The benefits of online French lessons
– One-to-one contact with your teacher.
– A flexible, made-to-measure offer
– Organisation flexibility
– Real-life communication situations
– Technology that makes oral and written communication as easy as in an in-person French course
– Personalised support and guidance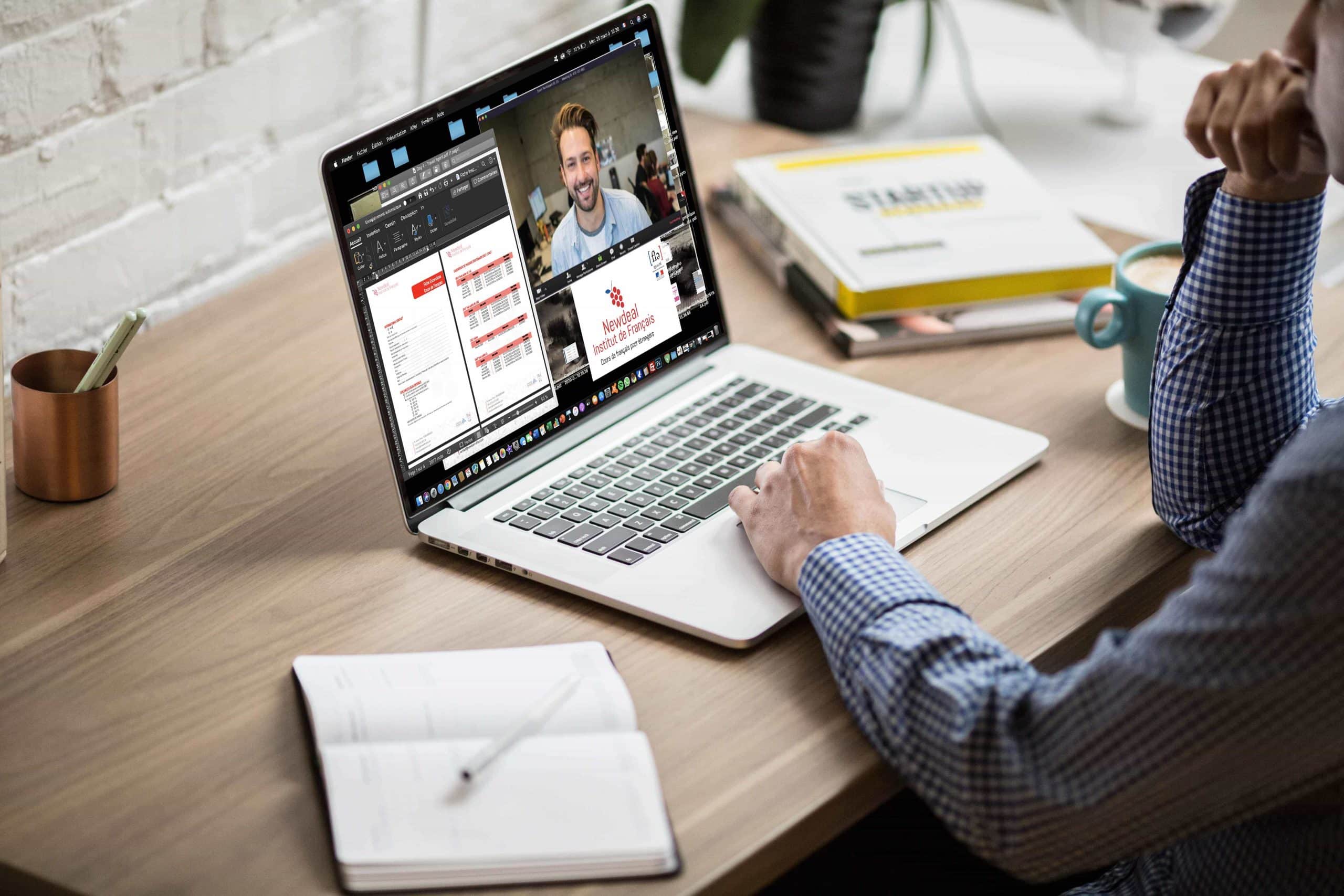 Placement test

Welcome pack
Free weekly monitored tutoring
School hand book
The programme of private French lessons is created according to the specific objectives and needs of the student. A placement test and needs assessment is carried out before the training begins.
Our training center is certified by the Quality FLE accreditation – Qualiopi. You can finance your French as a foreign language training with your CPF personal training account. Please do not hesitate to contact our coordinators for further information.
It is also possible to take private lessons in addition to group lessons, in which case we recommend the Combined course / 20 lessons + 6 private lessons.
Students trained per year
Maximum number of students per class
Members of staff at your service

Quality FLE certified center
Find out more about our private French lessons:
View our brochure and get your personalised quote: