What can I experience in Bordeaux in my free time?
Bordeaux has a rich culture and history. To experience this for yourself, there are a whole host of museums in Bordeaux. There are no excuses not to go and discover the history of Bordeaux, with many museums being free every first Sunday of the month, providing you with the opportunity to experience the history at no cost to your wallet. Here are my thoughts on the museums I visited throughout my stay at Newdeal.
Where else can I start? The Cité du Vin was one of if not my favourite leisure activity I participated in. It consists of an interactive museum, with each person wearing individual headphones. I think this is fantastic as everyone can enjoy the museum no matter their mother tongue. The interactive museum teaches you every aspect of wine, from production to product. There is also a fascinating scent testing section.
The grand finale is a glass of wine on the 8th floor. On a sunny day, you can see the whole of Bordeaux. A fantastic trip and well worth the visit. Although this activity is relatively small but can last a while depending on how invested you are. I stayed for roughly an hour and a half to complete my visit.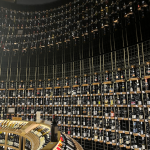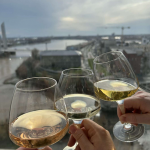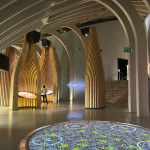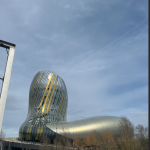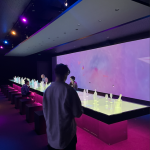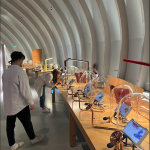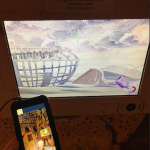 Musee de natural sciences
The natural science museum is a small museum located in the Jardin Publique. It is super easy to get to by either bus or tram, with the park itself being a lovely place to spend time on a sunny day. I had no clue what to expect going in having not seen any images online. The museum has a huge taxidermy and bones collection, enabling visitors to get up close and personal with animals they would not normally encounter. There is an interactive section for children and is a fun place to visit. It is not very large and only took me an hour to go around.
The museum d'Aquitaine is a history museum showcasing the local region's heritage. The museum takes you on a trip through time, starting with the prehistoric era, leading through up to modern day. The museum d'Aquitaine is a history museum showcasing the local region's heritage. The museum takes you on a trip through time, starting with the prehistoric era, leading through up to modern day.
One of my favourite exhibits was the old part of the cathedral, the stone masonry was phenomenal, and you can really appreciate the scale when it is in front of you. This museum is huge, and I did not have enough time to complete it all, completing about a third of it in the hour and a half I spent there.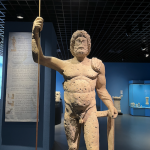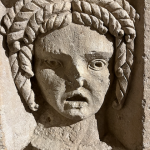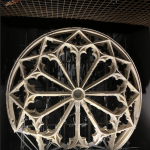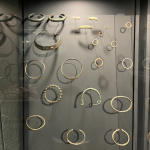 Although not strictly a museum (and not free on the first Sunday of the month), the Basins de Luminaires is located in a WW2 Nazi submarine base. This provides a unique location for the light show to take place. With different exhibits throughout the year, I would go more than once a year. I visited a Dali exhibition, which was not to my usual taste but I still thoroughly enjoyed the display. It was great fun exploring the base in the dark, taking me approximately an hour and a half to explore it all with my favourite section being on the history of the building and Bordeaux in WW2. I stayed here for about an hour and a half but you could easily stay for as long as or little as you like.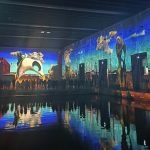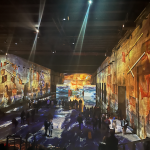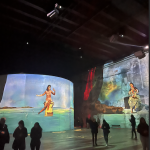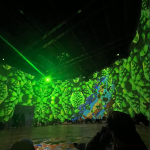 CAPC Museum of modern art
This museum is located in an old warehouse. The building itself could be considered a piece of art. Inside, the art exhibition changes roughly every three months. I went to a circus inspired exhibition. If you enjoy modern art then you will love this place. Or, if you're like me and only appreciate it then you will still have a great time. With interactive pieces of art, and a large building to explore, this is fun for everyone. Again, everyone will take this at their own pace but I spent just over an hour here and thoroughly enjoyed it.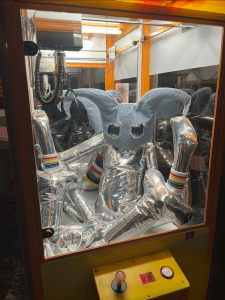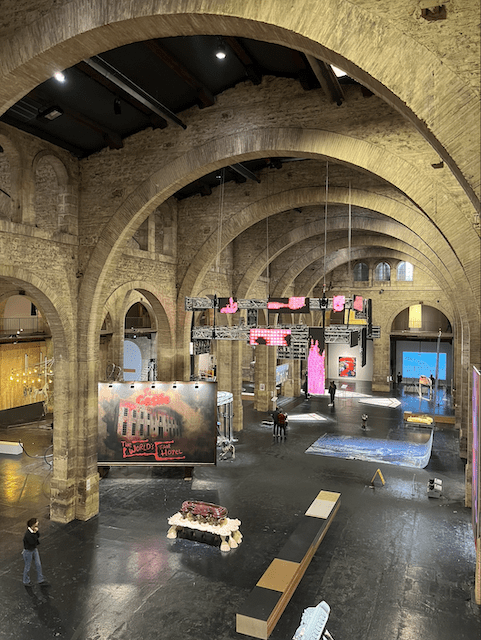 I thoroughly enjoyed visiting the museums and exhibitions that Bordeaux had to offer. Although I did not visit them all, the ones I did have the opportunity were fantastic. I would encourage individuals to at least go and visit the museums for free on the first Sunday of each month. This will force you to go and visit different parts of Bordeaux and learn about history.
Inerested in a language stay in Bordeaux
to learn French and discover the city's secrets?