THE RETURN OF FACE TO FACE CLASSES!
YOUR FRENCH SCHOOL, NEWDEAL INSTITUT, WILL REOPEN ITS DOORS
ON Tuesday 2ND JUNE 2020 IN COMPLIANCE WITH THE NEW HEALTH AND SAFETY STANDARDS.

As part of the deconfinement plan and in order to once again offer you the opportunity to follow your language training face-to-face, Newdeal Institut de Français will reopen its doors on Tuesday 2nd June.
Because your safety and your health are paramount, we strictly enforce compliance with the safety conditions established by the Work Ministry and the Ministry of Health. This includes all of our customers, employees and external collaborators.
Continue to learn French safely!
Here are the details of the health measures that we have put into place:
They are subject to change based on official government updates.

WEARING A MASK:
The wearing of a mask is compulsory inside our premises for all. Learners are required to come with their own mask.

DISINFECTION:
Systematic disinfection of premises, classrooms, facilities and equipment is carried out after each use.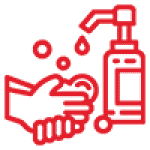 HYDROALCOHOLIC GEL:
Hydroalcoholic gel and disinfectant wipes are available on the premises.

SOCIAL DISTANCING:
Distancing measures have been implemented in order to keep a distance of 1 meter minimum between people in all of our common spaces and classrooms.

PROTECTION:
Plexiglass stands are available at reception for lessons and individual exams. Distancing markings are also present on the ground.

COMMUNICATION:
Posters with reminders of the security measures are present in all rooms and common areas.
All learners are required to bring their own mask, handkerchiefs, notepad, pens and drinks. We do, however, provide extra equipment just in case.
People who do not respect the protection measures will be refused access to our center.
For health and safety reasons, vending machines and kitchen equipment are currently out of order.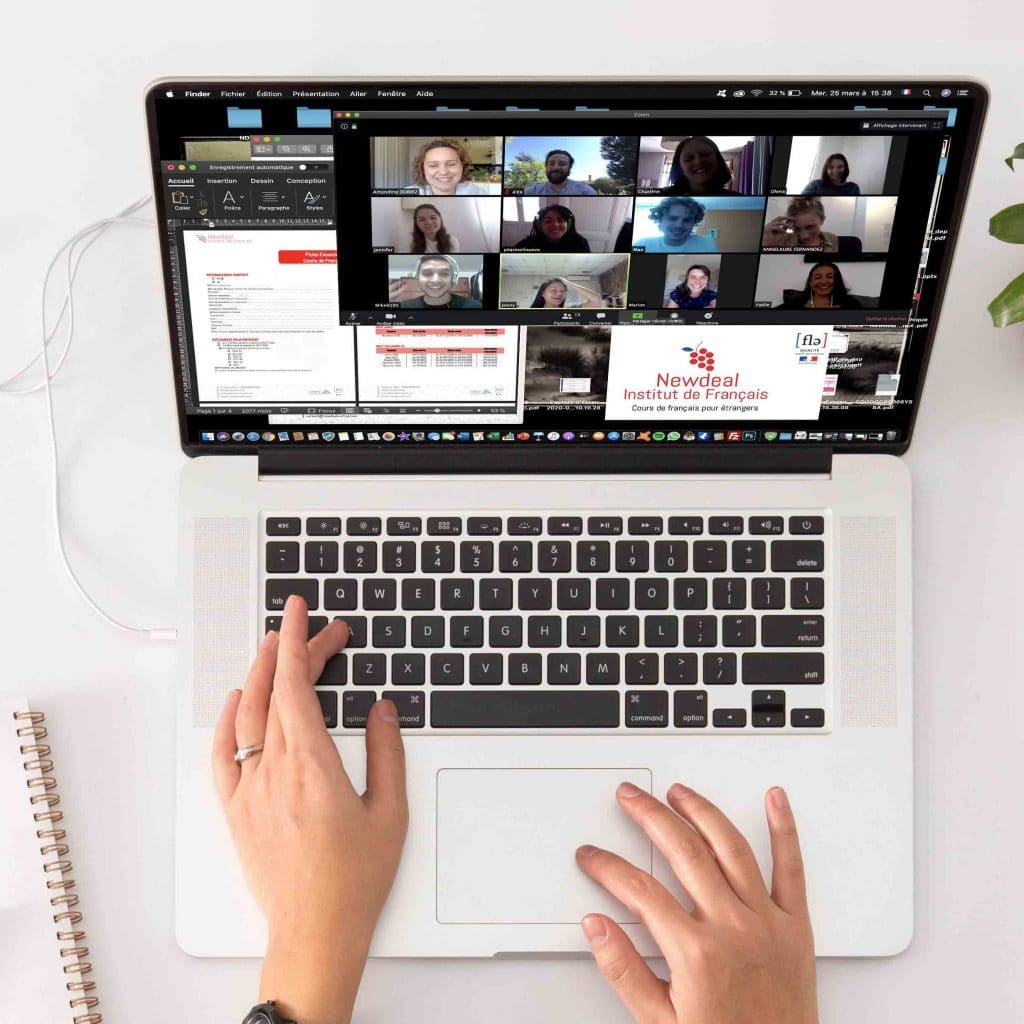 Our online french classes continues !
For more infos :